Stay up to date with the latest news and updates from Save Capel

Regulation 19 consultations to start in March 2021 instead of August 2020 In a recommendation document from the Leader of the Planning and Transportation portfolio, which we expect to be signed off by the Council's Leader on June 2, Tunbridge Wells Borough Council...
read more
Sign our petition to support Save Capel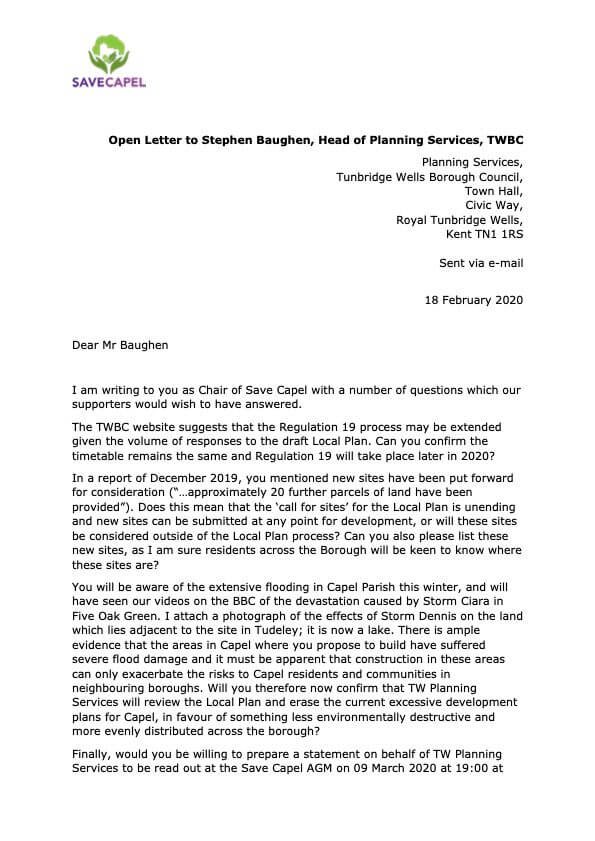 On February 18 Save Capel wrote to Stephen Baughen, Head Head of Planning Services at Tunbridge Wells Borough Council. In the letter, we posed questions relating to the Regulation 18 process and any potential delay to the Regulation 19 timetable. We also called for...
read more